Track Day Images | Images en Piste
Track Day Images 2022 | Journées en Piste 2022
FMSQ Chainéland (Victoriaville)
Samedi, Quad Peewee B (9h15).. ICI
Samedi, Quad 11-14 / Dame / Peewee A (10h15)... ICI
Samedi, Quad Expert / Pro-Am / A / 40+ / B / C (12h30)... ICI
Samedi, eBike Stacyc (15h30)... ICI
Samedi, eBike Expert / Junior / Dame / 30+ / Ecoliers 15- (16h00)... ICI
Samedi, Moto Peewee C Air / Liquide / Electrique (17h00)... ICI
Samedi, Moto Peewee B / Dame Débutante B & C (17h30)... ICI
Dimanche, Ecoliers A & B / Dame / Dame 35+ / Dame Débutante A / Peewee A (8h30)... ICI
Dimanche, Dame Experte, Amateur A, Sportsman, Amateur 17-, Amateur 30+, 40+, 50+, Dame Inter, Amateur 60+, Débutant (10h00)... ICI
Dimanche, Expert / Intermédiare / Senior / Junior / 40+ / 30+ (13h00)... ICI

Calabogie - June 27th 2022 / 27 Juin 2022... HERE Ducati Owners Club of Canada
Hydroplane Racing - Friday July 15th... HERE Valleyfield Regattas 2022
Hydroplane Racing - Saturday July 16th... HERE Valleyfield Regattas 2022
Hydroplane Racing - Sunday July 17th... HERE Valleyfield Regattas 2022

Track Day Images 2021 | Journées en Piste 2021
Calabogie - Aug 3rd 2021 / 3 Aout 2021... HERE Ducati Owners Club of Canada
Calabogie - Aug 2nd 2021 / 2 Aout 2021... HERE Ducati Owners Club of Canada
Calabogie - July 26th 2021 / 26 Juillet 2021... HERE Practice Track Day (Groups)
Calabogie - July 19th 2021 / 19 Juillet 2021... HERE Practice Track Day (Groups)
Victoriaville - July 4th 2021 / 4 Juillet 2021... HERE National Championship FMSQ (1pm)
Victoriaville - July 4th 2021 / 4 Juillet 2021... HERE National Championship FMSQ (10am)
Calabogie - June 29th 2021 / 29 Juin 2021... HERE Ducati Owners Club of Canada
Calabogie - June 28th 2021 / 28 Juin 2021... HERE Ducati Owners Club of Canada
Mecaglisse - June 25th 2021 / 25 juin 2021... HERE (Quebec Lightweight)
ICAR - May 30th 2021 / 30 Mai 2021... HERE (Moto Nation, Tout les groupes / All groups)
ICAR - May 29th 2021 / 29 Mai 2021... HERE (Moto Nation, Tout les groupes / All groups)
XTown - May 28th 2021 / 28 Mai 2021... HERE (Pratique Libre Mx / Motocross Track Day)
XTown - May 14th 2021 / 14 Mai 2021... HERE (Pratique Libre Mx / Motocross Track Day)

↓ PRIX / PRICES - (Fichiers & Imprimées / Digital Files & Prints) ↓
Ce que j'ai de besoin...
1. Votre selection d'images (prennez en note et me les envoyer)
2. Votre paiement (transfere bancaire, par cellulaire ou courriel)
3. Votre adresse courriel (et votre adresse s'il y des imprimées)
What I need to start...
1. Your list of image files (send me the list of selected images)
2. Your payment (eTransfer to either my cell or email address)
3. Your email address (and civic address if you ordered prints)
Note Importante / Importante Note...
A NOTER: Les images dans les albums "Sélection" sont des fichiers RAW convertis en JPG, redimensionnés et filigrane ajouté (pour des raisons évidentes), et ne représente AUCUNEMENT le produit fini. Elles seront retouchées, (recadrées, le contraste, la structure, la saturation et la netteté ajustés) une fois votre commande reçue. Quelques exemples avant et après, peuvent être vus ... ICI.
Veuillez partager ce lien avec vos ami(e)s de piste!

NOTE: Images in the "Selection" albums are crude RAW files converted to JPG, resized, and watermark added (for obvious reasons), and they DO NOT represent the final product. They will be retouched, (cropped, the contrast, structure, saturation and sharpness adjusted) once your order has been received. A few Before & After examples, can be seen... HERE.
Please share this link to your Track friends!

Prix (fichiers digitales)
Price (Digital files)

Les photos seront retouchées, sauvegardé en format JPG, envoyé pleine résolution, & transmises via WeTransfer a votre courriel.
Images are touched-up, saved in JPG format, supplied in full resolution, and sent via WeTransfer to your email address.
Qty 1-4 / Qtée 1-4 $25/photo
Qty 5-9 / Qtée 5-9 $22/photo
Qty 10+ / Qtée 10+ $20/photo
Faire votre sélection, et nous envoyer vos choix et paiement a
patbeaudry@snapephoto.com / (514) 928-8897

Prix (Photos Imprimées)
Price (Printed Photos)

8" x 12" $18.00/ea
12" x 18" $24.00/ea
16" x 24" $36.00/ea
24" x 36" $50.00/ea

Fichiers digital a 50% d'escompte avec commande d'impressions
Digital files are 50% off when ordering prints
Make your selection, and send us your choice & payment to
patbeaudry@snapephoto.com / (514) 928-8897
Mandat / Mandate...
Notre objectif en tant que photographe, es de vous capter a votre meilleur, & de vous fournir des images dont vous serez non seulement fier, mais aussi que vous pourrez utiliser, afin de comparer votre évolution en tant que pilote. On capte des images de la journée entiere, a chaque sortie de chaque groupe.
Our goal as a photographer, is to capture you at your best, & provide you with photos that you will not only be proud of, but also be able to use, in order to compare your evolution as a rider. We capture you all day, during every session, and of each group.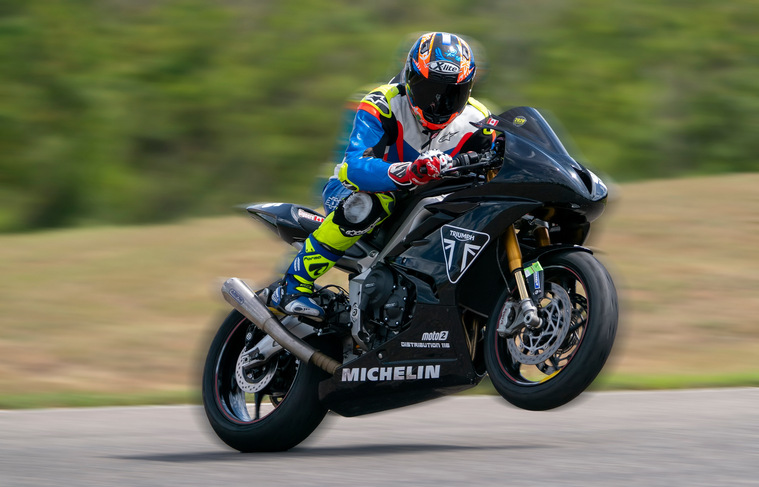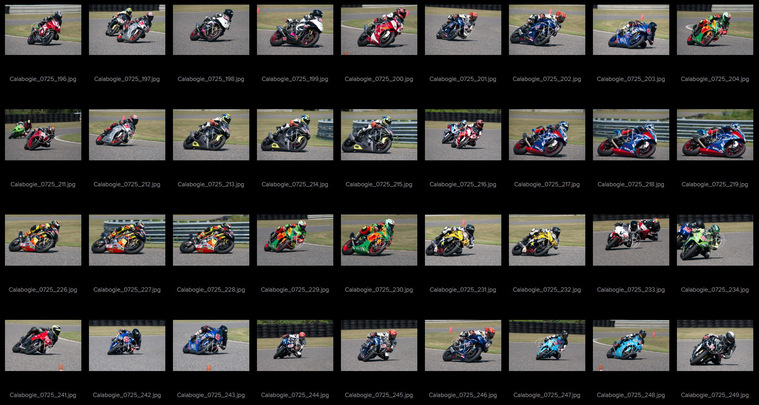 Sélection / Selection
• Aller a la date en piste, de la liste ↑
• Faire votre sélection d'images
• Nous envoyez les noms de fichiers
• Faire paiement par transfère bancaire
• Nous fournir votre adresse courriel
• On retouche et vous envois les images


• Select date on track, from list above ↑
• Make your photo selection
• Send us the file names
• Make payment by eTransfer
• Provide us your email address
• We touch up & send you the images

Droits d'Autheur / Copyrights...
En téléchargeant les images, vous acceptez certaines conditions...
1. De mettre le crédit photo (avec lien), pour tout usage sur les réseaux sociaux.
2. De ne pas modifier les images et/ou y appliquer des filtres
Le photographe demeure propriétaire de ces oeuvres, auquel il cède des droits d'utilisation.
In downloading the images, you agree to the following conditions...
1. To include the photo credit for all social media use
2. Not to modify the images and/or add filters
The photographer remains the owner of the images, to which he has conceded rights of use.